Steve Rohrs has been kayaking since 1989 and with having put thousands of miles under the hull of his kayak, to say he is just an avid kayaker would be an understatement. His goals are to paddle the tidal coastline of the Chesapeake Bay, some 8000 miles and to circumnavigate Cape Cod. His emphasis on safety led him to become an ACA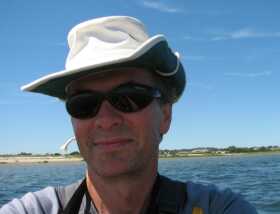 Certified Open Water instructor as did his desire to promote the sport by training others.
Steve splits his summers between Maryland and Cape Cod doing kayak training for various outfitters at both locations. The rest of the year you can find him paddling on the Chesapeake Bay come rain, snow or shine.

His recent extended kayak trips have taken him to Nantucket, the Sanibel Islands, the Sea of Cortez in Baja, Mexico, the Suwannee River, FL, and the Okefenokee Swamp, GA., the Everglades, Key West, Puerto Rico and the Island of Vieques in the Carribbean, Beufort, SC, Ebenezer Creek, GA, and Cumberland Island, GA., Exuma Islands in the Bahamas.
Steve's current kayak of choice is the 18 foot Falcon-18 by Eddyline and he prefers to power it with a traditional Greenland style paddle.
Julio Perez has been sea kayaking since 1994. He began as many of us have by trying whitewater canoes, kayaks and rafting. He eventually found his passion for sea kayaking when he lived on the Magothy River. In 2005 he completed paddling nearly 3000 miles of the Chesapeake coastline. This included every river and stream in the northern 1/3 of the bay. <![if !vml]>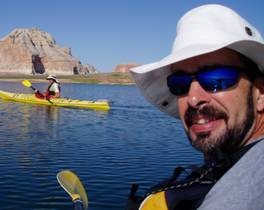 <![endif]>
A seakayak has become his passport to experiencing the Chesapeake Bay in the most intimate manner imaginable. The seakayak has allowed him to travel the bay and its estuaries and see their various ecosystems close up. He brings an appreciation of nature and knowledge of the local flora and fauna and an enthusiasm for sharing these. His teaching style is encouraging to beginners as well as challenging to the advanced paddler, inspiring students to consider what is possible in a kayak.
He has recently taken part in expeditions in the San Juan Islands(Washington), Ucluelet and Tofino (British Columbia), Lake Powell, the Everglades, the Magdalene Islands (Quebec), Baja California and Vieques( Puerto Rico).
Rick Wiebush,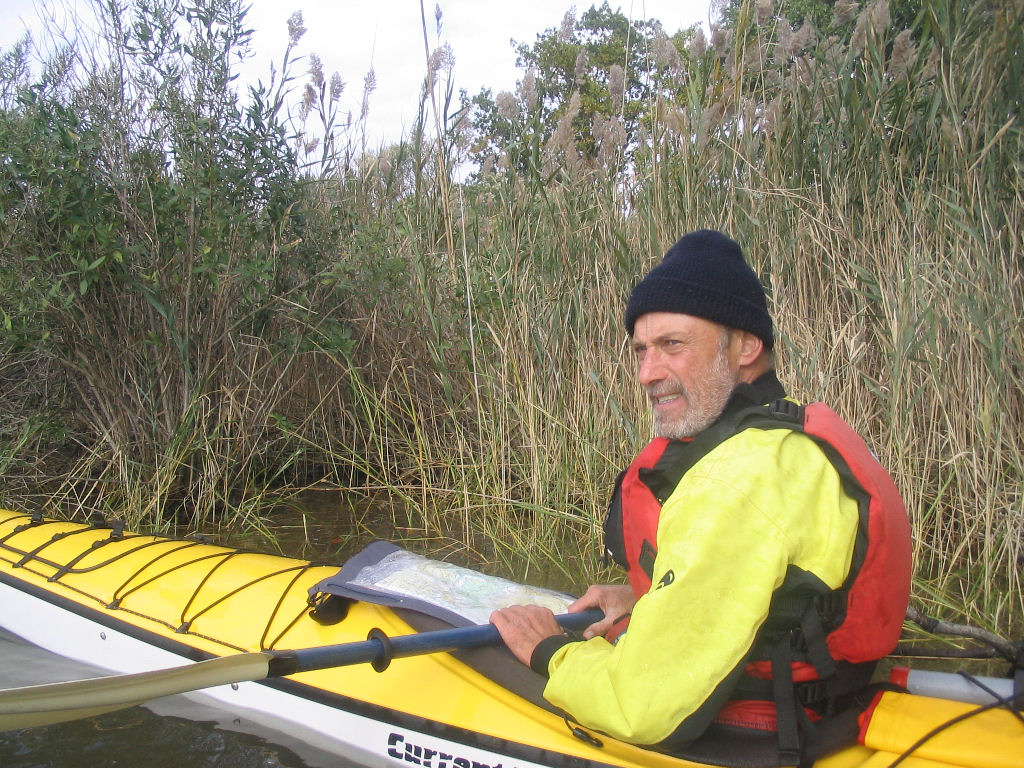 our newest instructor, is an ACA-certified Basic Coastal Kayak instructor. He holds the BCU 4 Star award and is a BCU Level 2 Coach and a Coach 3 trainee. He has paddled throughout the U.S. and the world, participating in expeditions to Baja, Greenland, Maine, the Outer Banks, Lake Powell and Utah's Green River, and has also circumnavigated the Delmarva Peninsula. His favorite places are Baja and Greenland (for the remoteness) and the Virginia Barrier Islands (for the rough water). In spite of his extensive skills and experience, Rick is constantly amazed by how much more there is to learn about kayaking. His goals are to keep growing as a paddler and to help guide other people through the same fascinating process of learning and discovery.